Brands
The Leaders of Design & Innovation
Meet the companies that we call partners. They form the foundation of our product specifications thanks in part to their best-in-class performance, breadth of product offering and ongoing technological innovation.
What started out as a response to a growing market trend, Access Networks evolved into the largest residential managed network service provider in America. After discovering that over-the-counter networking devices were no longer meeting the demands of the connected lifestyle, founder Hagai Feiner started Access Networks in 2003 to revolutionize connectivity in the home with intuitive enterprise-grade solutions. Today, Access Networks is the leading provider of advanced, enterprise-grade, plug-and-play networking solutions for the automated home. As the only residential network provider that uses true enterprise-grade networking equipment, Access Networks is dedicated to designing, deploying and maintaining a sophisticated and custom-tailored network that stays invisible while ensuring premium performance, reliability and unwavering security around the clock.
Coastal Source dealers stand for something radically different from mass-marketed landscape lighting and outdoor audio products. Their mindset is "do it once, do it right." Rather than creating solutions that inevitably fail over time, Coastal Source designs and engineers high-end landscape lighting and outdoor audio solutions that are created for superior function and durability—even in the harsh salt spray of coastal environments. Founded in 2003 and headquartered in New Jersey, Coastal Source combines more than 50 years of hands-on industry experience to deliver a patented landscape lighting system that features bullet lights, path lights, well lights, step lights and more that withstand the elements and enhance pleasure, safety and curb appeal. High-fidelity outdoor audio products offered by Coastal Source dealers feature 2-way and 3-way ellipse bollards, modular bullet speakers and concealed rock speakers that deliver rich, full coverage while blending into your West Hartford, CT area gardens and foliage.
Experience premium home automation and control that effortlessly responds to the way you live. ELAN's award-winning user interface and universal remotes deliver smooth and intuitive one-touch control for a truly intelligent home or business. Command your entertainment, adjust lighting and climate and check in on your property from any location. Scenes crafted to your personalized needs complement your everyday lifestyle. Enjoy hands-free control of your home or business with voice control through Amazon Alexa and activate personal settings in seconds using facial recognition technology. Scalable and future-ready, an ELAN system seamlessly expands to meet you where your needs are.
A global leader in the design and manufacture of advanced visual surveillance solutions, IC Realtime innovates and delivers expansive video technology for the residential, commercial, military and governmental markets. IC Realtime's line of surveillance solutions seamlessly integrates with the latest smart devices and control systems in your home or business so you can easily monitor activities in real time whether you're present or away. Taking yet another step beyond their competitors, IC Realtime also offers the first-ever intelligent video surveillance search engine powered by AI, which uses deep learning technology to help you find exactly what you need from your video footage in seconds. When you choose IC Realtime, you choose the best in integrated security solutions.
Introduce natural light into your spaces with low voltage, tunable LED lighting from a Ketra dealer. The Texas-based company was founded in 2009 and offers the world's most advanced lighting systems, drenching residential and commercial spaces in the widest range of pristine whites and vibrant colors from a single source. Conjure the warm glow of an incandescent, the cool of moonlight or effortlessly create your own colors with advanced Dynamic Spectrum control. Working with a Ketra dealer in Newport, RI will not only add beauty to your spaces but encourage improved productivity and relaxation with human-centric lighting that mimics the sun's rays. Command your Ketra light bulbs and fixtures from the convenience of your smartphone or wireless keypads or integrate Ketra with the rest of your smart home through the Lutron HomeWorks QS luxury automation system.
Inventors of the solid-state dimmer in 1959 and now holders of 2,700 worldwide patents, Lutron has expanded their product offering to more than 15,000 products. A Lutron dealer makes it possible to craft the perfect atmosphere at home or in the workplace in Westerly, RI to complement your day-to-night activities with personalized lighting and shading control for enhanced comfort and productivity. Recall your favorite settings from a master keypad or remote to easily transform your environment with just a tap or set your lights and shades to adjust on their own so you can focus on the activity at hand. From the workplace to the home, a Lutron dealer provides sophisticated solutions for custom lighting and shading that operate seamlessly at your command.
A leading innovator of professional-grade IP networking solutions, Luxul offers a complete line of products that simplify network design in the home and business. Experience reliable and scalable connectivity in the most demanding network deployments, ranging from LANs and WLANs to mobile wi-fi for any size application. Luxul networking offers high capacity load balancing, role-based access control, indoor and outdoor coverage options, proper security protection and more. Gain stronger peace of mind with free lifetime support, whether you require a single-room or expansive property solution.
Designing and building the best electrostatic speaker in the world has been Martin Logan's primary purpose since its foundation in 1983. Delivering the same resounding bass as a traditional loudspeaker was the most significant challenge for the Kansas-based company. Over the years, they have more than delivered on their promise through their "Truth in Sound" philosophy. A commitment to lifelike accuracy and astounding power lives in each of their products. Martin Logan still specializes in a wide range of electrostatic loudspeakers from the affordable Vista to the immense Neolith, which can deliver an impressive 1300 Watts of power. The company even offers specialized home theater loudspeakers and a multi-channel soundbar. Handcrafted designs, Anthem Room Correction technology and expert engineering make Martin Logan the standard for electrostatic speakers throughout the world.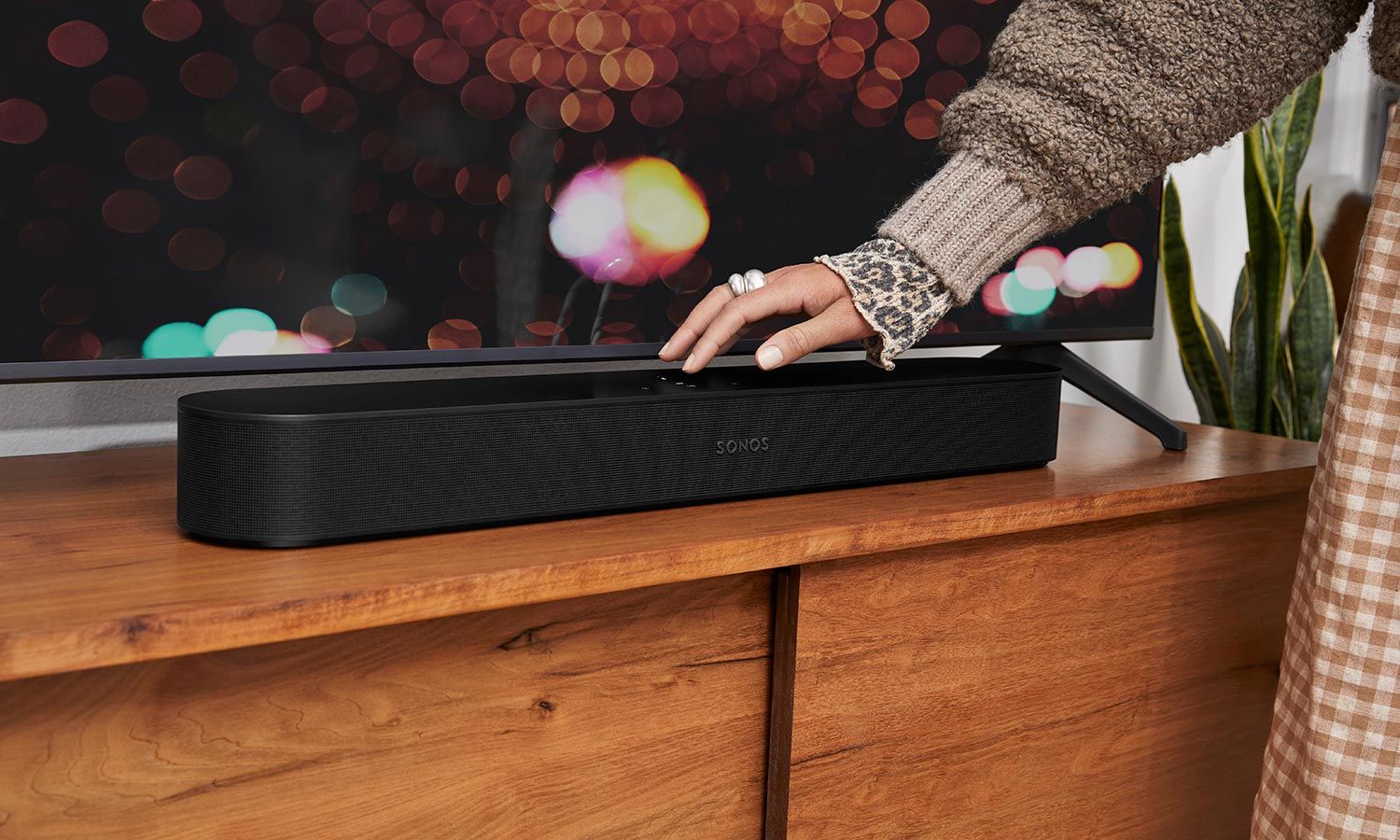 Sonos envelops every space of your home with brilliant audio, creating a soundscape you can easily customize to play what you want, where you want. With smart, wireless speakers for your music and cinema, Sonos expands crystal-clear audio anywhere you desire and connects to all your favorite media sources for easy, one-tap listening. Seamlessly command your speakers with voice activation or from your smart device of choice and rediscover your favorite music with a sound system that lets you listen your way.
Founded by former Apple engineer Robert Pera in 2005, Ubiquiti is committed to connecting everyone to everything, everywhere. Ubiquiti develops high-performance networking product platforms ranging from long-range wireless equipment to reliable home routers, as well as software and internet services that transform organizations for the internet economy. A global leader in managed wi-fi systems, Ubiquiti networking solutions excel even in the most demanding of environments. Whether you're interested in high-capacity distributed internet access, unified IT solutions or next-gen consumer electronics for the home, you can expect superior performance, clever mechanical design and ease of use every time. Ubiquiti is headquartered in NYC but has several office locations all around the world.
Start Your Journey to Smarter Living
Connect with us to learn more about how these industry-leading brands work together to create your dream smart home or business.