Reclaim Your A/V Installation With An Annual Rack and System Checkup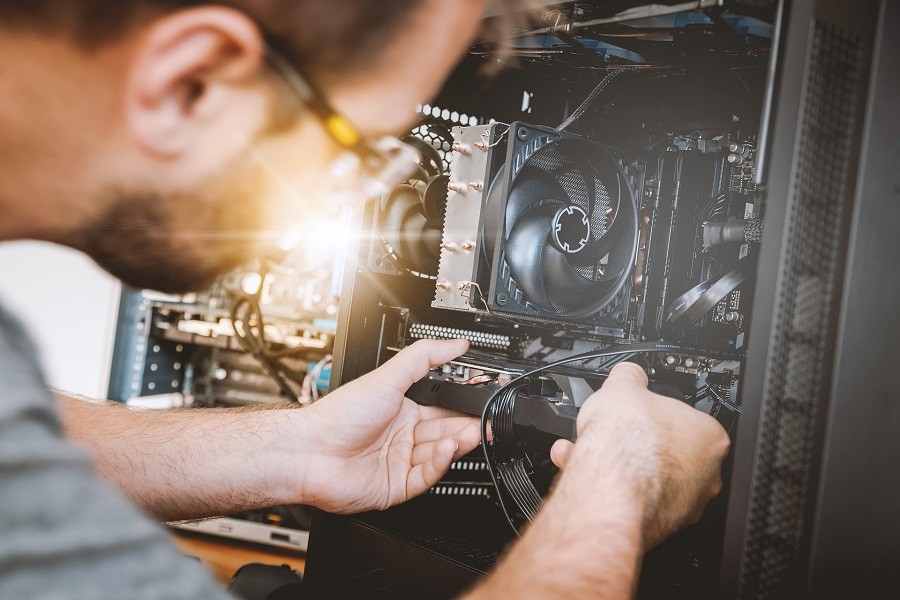 Keep Your Music And Movie Equipment In Top Form With Regular Performance Analysis and Preventative Maintenance.
The equipment rack is the central nervous system of any A/V installation. Its devices and connections run your luxury home in Westbrook, CT, and surrounding areas. So whether you are streaming movies in stunning 4K in your home theater or setting just the right scene with your circadian-based lighting, the signals run throughout the rack.
Over the years, the system may have changed, and quick swaps or hastily added services thrown into the mix. Perhaps you are dissatisfied with a previous integration company's quality and would like a review and reorganization to fix issues and prevent new ones from cropping up.
Continue reading below to see how scheduling a time to reclaim your AV rack will add new life to your system and home.
See Also: Get Total Home Safety With Smart Home Security
Why A Rack Matters
A well-designed system with neat wiring shows extensive foresight and dedication to quality work on the part of installers. A rack provides a controlled environment that organizes the gear in a space that allows you to use your rooms for living, free from messy wires and clutter.
In addition, a racked system protects essential units from accidental changes, overly curious guests, and bedazzled children. When properly installed, it should run for years with little or no outside intervention.
Add New Life to Your AV
If it has been a few years since your AV system was installed, it may be time to do a full operations analysis, starting with the current state of the rack. The result may be improved performance, extending the life of equipment, and a more reliable system.
The way a system is wired matters and not just because it is pleasing to the eye. Neat cables reduce potential interference, as does separating power runs from video and audio signals. If there have been changes or additions and wires have been crossed, this could be the source of quality issues. Testing each run for continuity, bandwidth, and proper labeling ensures that you can update technologies, renovate or redecorate rooms without worrying about reconnecting displays or speakers.
Just as the air you breathe should be clean, proper airflow around the equipment is essential; even if your integrator included proper spacing and fans, it might be time to reassess. The buildup of dust, pet, and human hair, and assorted fabric shedding can accumulate on fans designed to draw warm air up and out into ceiling spaces. In addition, without regular cleaning of vent holes and fans inside amplifiers, you can see a dramatically shorter life span of gear.
The C & T Systems Difference
At C & T Systems, we look at the entire ecosystem of your home when designing, installing, and maintaining smart home systems. Are you intrigued to see how we can protect your investment and keep you inspired? Call (860) 875-2876, fill out our contact form, or schedule a time in our showroom to see why we consistently win excellence awards. We look forward to working with you!
Stay Informed
When you subscribe to the blog, we will send you an e-mail when there are new updates on the site so you wouldn't miss them.