Whole House Music – Seamless Sound Throughout The House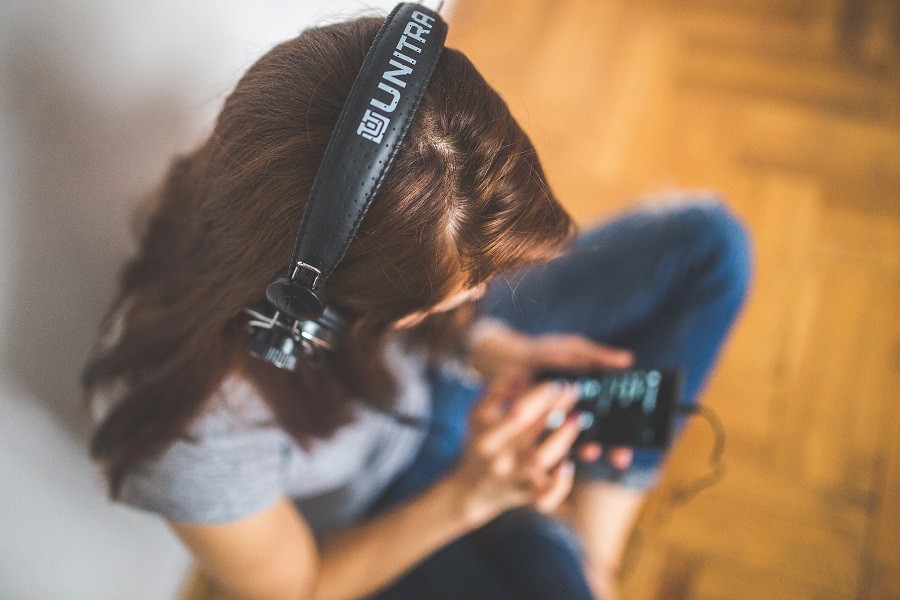 The Equipment You Need for Stellar Sound
There's an infinite amount of ways to enjoy your music, but not all of them are created equal. You've probably seen it a million times before. You walk into a friend's home in Stonington, Connecticut, or maybe it's even your own, but one person is listening to his or her headphones, another is using the speakers off of their laptop, and the last one is using a small Bluetooth speaker. The result is several disjointed listening methods, all of which are depriving them of a true sonic experience. The answer is a whole house music system. Continue reading to learn more.
Music Servers
The beauty of a music server is that you can consolidate all of your music into one place. Think about how many different streaming sites you subscribe to, whether it's Pandora, Spotify, Sirius XM or Tidal. Now consider your iTunes library, how big it is and how you access it. Combine all of that together and that's a whole lot of music you get from a lot of different places. With an Autonomic Music Server, you can streamline your experience by putting it all together. An Autonomic Music Server houses all of your streaming logins in its database and connects to your computer with your iTunes account, allowing for complete control in an easy to use interface. And if that's not enough music for you, an Autonomic Music Server can allow up to five individual airplay streams--depending on the model you choose.
SEE ALSO: Expand Your Music Library with the Power of Whole House Music
Multi-zone Control
So now that you can access all this music, your next step is multi-zone distribution.
Whether you've got a large country estate, a shack by the beach or something in between, you'll have more than one room with more than one person in the home at any given time. So why not give everyone control? One person might like rock n' roll, another might prefer jazz and the other hip-hop. So instead of fighting over who gets to listen to what, give everyone control over their own room. There's no need to compromise over who has to listen to what when you have the power to use multiple music sources in multiple rooms at once. And it's not just limited to inside the house either; create outdoor zones for enjoying music on the back porch or hanging out by the pool or hot tub.
Take it one step further by integrating it with your automated home or leaving it as a standalone system. Autonomic Media Servers integrate perfectly with ELAN, Savant and Lutron systems. It not only works as a great addition to all of these systems for media control, but it can also be the right stepping stone for anyone interested in getting their feet wet with whole house integration.
Choosing The Right Speakers
Now that you've considered how to experience your music, the final piece to the puzzle is picking the perfect speakers. You've given yourself all this access to music around your home, but you're depriving yourself if you're not listening to it the right way. Ditch the Bluetooth speakers and hokey sound bars and give yourself strategically positioned in-wall or on-wall speakers. What's the point of having a Ferrari if you're going to drive the speed limit?
Whether it's new construction, an existing home, or you're looking to upgrade what you have, C&T Systems has a solution for you. As certified dealers of multiple brands of speakers, we're able to find the right speakers to fit your needs. Building a new home and want to hide the speakers? Check out seamless hidden speakers. They're a literal disappearing act as the speakers are hidden in the sheetrock, but quality sound certainly is not.
If you consider yourself an audiophile than Martin Logan is for you. They're the leader in premium Hi-Fi speakers and with indoor, outdoor, and home theater solutions. You can literally surround yourself in a high quality sonic soundscape.
Want to get real technical with your sound distribution? SpeakerCraft AIM Series 2 is for you. With fully amiable speakers that house pivoting woofers and rotational tweeters, you can take your music listening to a whole new level with a fully immersive experience for sound.
While you can listen to music in so many ways, it really comes down to two methods: the right way and the wrong way. Let the team at C&T Systems help you figure out the best way for you to enjoy whole house music. Contact us today for a free consultation.
Stay Informed
When you subscribe to the blog, we will send you an e-mail when there are new updates on the site so you wouldn't miss them.