3 Ways a Surveillance Camera System Keeps You Safer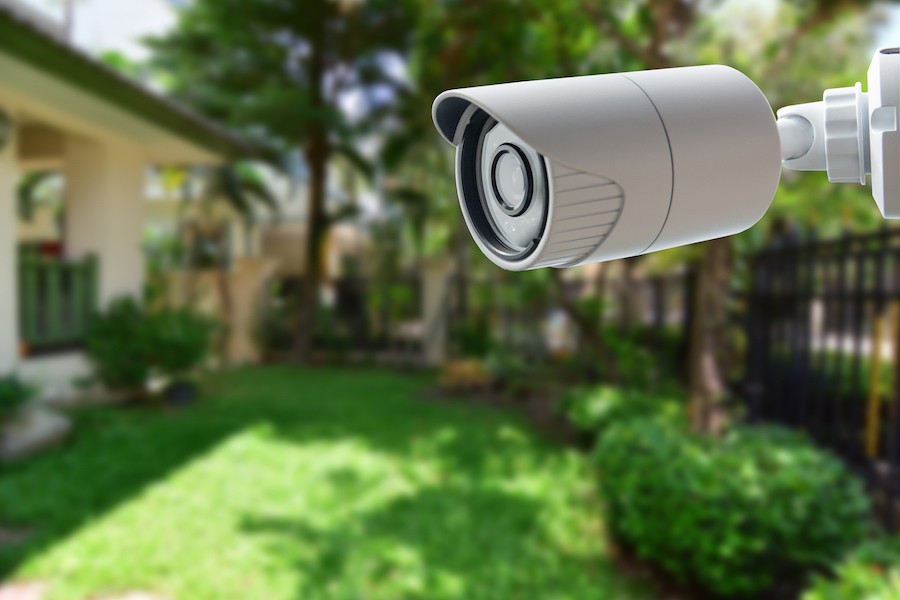 Keep an Eye on Your Home and Your Privacy Too
Why do you need a surveillance system? You may not, but chances are you want peace of mind to know what's happening at your home. You may want to enhance protection for your family and property. If you often travel or have a second home, you may need to keep an eye on your property. If you have children at home of the right ages, you might want to ensure everything is OK when you're not there.
We won't pretend to know all the reasons you might want a surveillance camera system. But whether you're at your main residence in West Hartford, CT, or your Rhode Island beach house, these features and benefits could be vital.
Keep reading below for three ways you can make your home safer with surveillance cameras.
SEE ALSO: What Security Cameras Are the Best Fit for Your Hartford Home?
Continuous Recording
Lots of consumer smart camera choices exist in the market. One issue with most of them is that they rely on cloud storage for video footage, and most of them don't save the footage longer term unless you pay a subscription fee. On top of that, some company privacy policies are not completely clear about how that footage is used. If you are concerned about privacy, you want a solution that stores the video in your own home.
Professionally installed surveillance systems like the ones C&T Systems recommends can store your video at home on your own device. The systems use a Network Video Recorder, or NVR, that use high capacity disks that can save weeks of continuous video. If you ever need to find footage from 2 months ago, you can. You don't have to be concerned with your video being in a cloud data center. And if you want to access your feed when you're not at home, you can still securely do that over the internet.
The latest systems also have intelligent video search capabilities. You can look for faces, pets, delivery trucks, and more to fine-tune your search and sift through hours of footage quickly.
Notifications and Communication
Any good security camera system should be able to notify you of various events. Starting with convenience, you may want to train your dog not to get on the couch. Some surveillance cameras can be set up to detect motion in a specific zone, like your couch. When movement is detected on the sofa, like your dog deciding it's cozier than his bed, you'll get a notification on your smartphone. With two-way voice communication in cameras, you can tell the dog to get down! This feature is equally useful for you to say hi to your kids when they come in the door from school if you're not yet home.
Professional Monitoring
Alerts and notifications are useful, but what if you are away from your phone and don't get them? Or perhaps cell phone connectivity is nonexistent on your hike? In a real emergency, you may need professional monitoring to send in help in the case of fire, burglary, or an injury. Professional monitoring services can take action in case you can't and can verify an incident via your camera feed. It's an extra layer of protection for your home and family.
Let C&T Systems show you all the options for smart surveillance camera systems. Get in touch by calling (860) 875-2876 or fill out a short form on the page linked below. We look forward to assisting you!
Stay Informed
When you subscribe to the blog, we will send you an e-mail when there are new updates on the site so you wouldn't miss them.