Consolidate All of Your Phone's Apps with one Smart Solution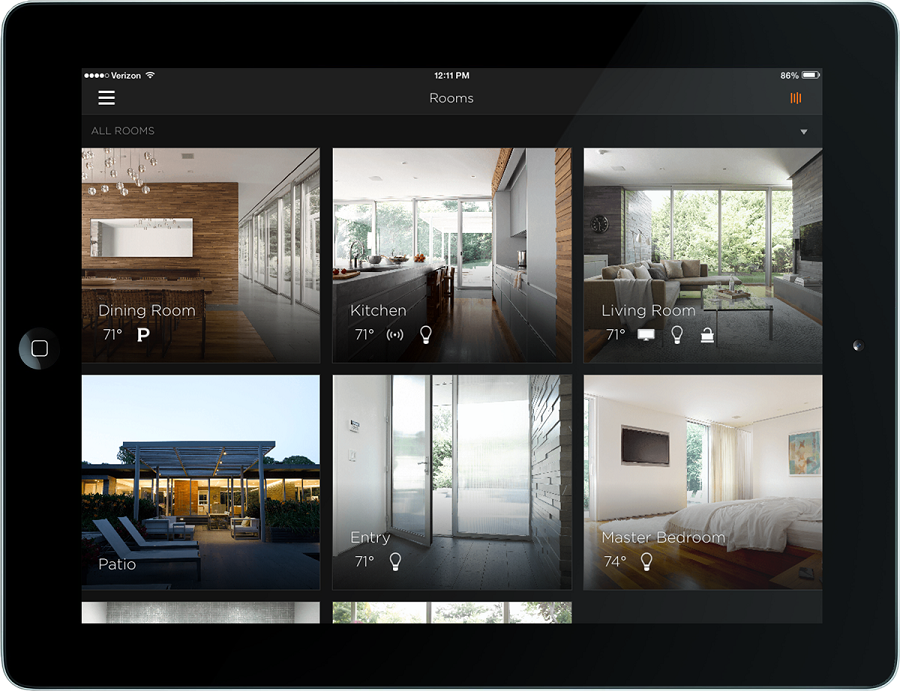 Simplify Your Lifestyle with Home Automation
How many apps are on your phone right now? If you are like most people, you've probably lost count. Add too many apps that you don't use regularly and you might create app clutter. DIY home automation can make the problem much worse. So how do you address the problem? Read this blog about app consolidation and get all the benefits of home automation in your Stonington, CT home.
SEE ALSO: Smart Home System Upgrade Wows Jackson Hole Family
The Problem with DIY Smart Homes
It seems like everyone keeps saying, "there's an app for that." But if you continue to add apps to your smartphone, not only will you overload your phone, but you'll also get app clutter. When it comes time to clean out the closet so to speak, you have to assess which ones you actually use on a daily basis and which ones you can do without.
DIY smart homes create app clutter because each time you buy a new device you have to download the app onto your phone. Buy a Nest thermostat for your Connecticut property and then you need to download the Nest app. Have a Sonos soundbar? You have to open the app every time you want to change the music or turn up the volume.
But what if you could simply open one app and use it to control your Sonos speaker, Nest thermostat, Honeywell smart locks and so much more? The answer is integration. You are connecting separate systems into one unified system. With home automation you can control every separate device with just one user interface. You can get rid of all those other apps and just use one for all your needs.
Your Whole Home in One Touch
One amazing benefit of working with a Savant dealer like us, is that you don't have to get rid of the brands you know and love. We can connect them together and put them under the Savant Pro app.
The app acts as your smart home command center and allows you to control all of your home's features, including: motorized shades, security, lighting, audio, video and more. The app works on both Apple and Android devices so you can add it to your Apple Watch, Samsung Galaxy phone or iPad.
The Savant Pro App lets you see your entire home in one glance. The interface is so simple that it looks clean and is easy to understand and navigate. You can even customize the home screen so you can get to the features you use every day quicker. Create specific names for sequences like, "Relax" or "Movie" and even choose a photo to go with the smart scene. With a solid network connection and subscription with Savant, you can control your home from any location in the world. Get alerts sent to your phone or smart watch and you can stay informed at all times. With an app this powerful and convenient, you're going to wish every application could be this good.
To simplify your home and your smartphone, contact us online. We'll add the Savant app to your mobile devices and help remove all that app clutter from your life.
Stay Informed
When you subscribe to the blog, we will send you an e-mail when there are new updates on the site so you wouldn't miss them.