Three Features That Enhance Your Home Office Setup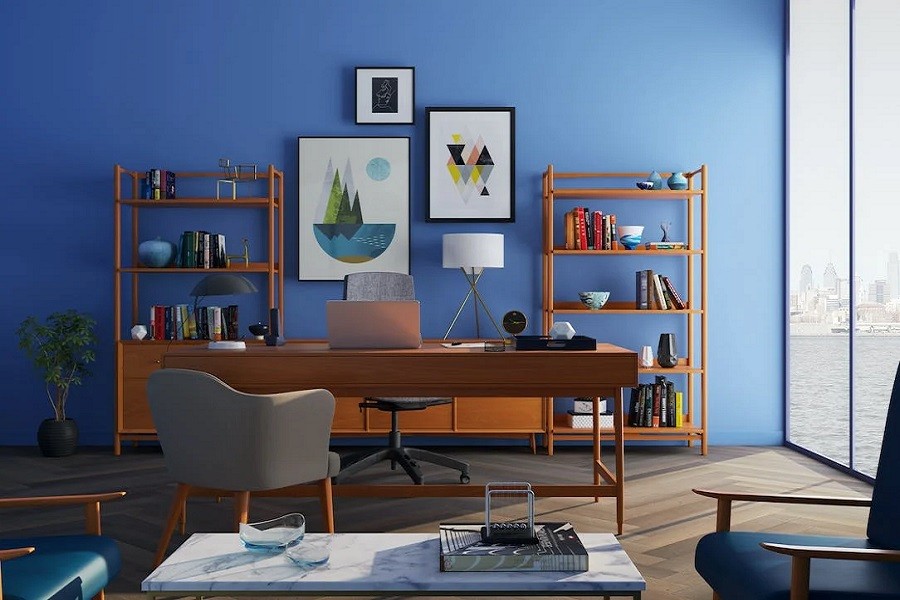 Discover How A Smarter System Makes You More Creative and Productive
"If you can tune into your purpose and really align with it, setting goals so that your vision is an expression of that purpose, then life flows much more easily." - Jack Canfield.
Work demands many things from us, but to be genuinely productive, having a dedicated space where you are inspired and can focus is essential. Having the right home office setup is vital whether you work remotely full-time or utilize a hybrid flex schedule. 
A smart home system provides the power to shape your environment, creating comfort and convenience at the touch of a button or the sound of your voice. Are you intrigued by the possibilities for your workspace in West Hartford, CT, and the New England area? Continue reading below to find out more. 
See Also: There's Nothing Quite Like Living in a Smart Home
Enterprise Class Connections
Of all the elements that make for a successful business venture, communication is the fuel that drives it forward. Although some try to dismiss them, properly organized meetings create new products, fine-tuned messaging, and improved relationships. 
When you are on a conference call or working through a collaboration platform, the last thing you want is to experience dropouts or the dreaded buffering message. A professionally installed enterprise-class network ensures that your connection is secure and reliable. 
Music and Mindfulness
Success requires fundamental knowledge of your field and creativity that takes your thinking to the next level. Music makes us move, fires up the senses, and activates every brain region, allowing free association and new ideas. 
Working from a home office also means being in close contact with your family's everyday activities. In addition to music, you can play soothing sounds that mask outside noises and ensure privacy. 
Inspire With Illumination
Lighting in the home allows you to set the right mood or bring a backyard to life at night; it also is a critical component for productivity while working. Experts have shown how managing the type and intensity of light leads to more creative thinking and instills a sense of vigor in individuals throughout the day. 
A professionally designed and installed system transforms your office space in ways that keep you focused. Imagine a more purposeful workday enhanced by automated shades that manage the amount of natural light and fixtures that energize you while you finish a late-night project. 
Building Better Spaces
At C&T Systems, we are passionate about building environments that fit your lifestyle and elevate how you live, work, and play. To learn more or book a visit to our fully interactive showroom, call us at (860) 875-2876 or fill out our online contact form. We look forward to working with you!
Stay Informed
When you subscribe to the blog, we will send you an e-mail when there are new updates on the site so you wouldn't miss them.