Six Fundamentals for a Fantastic Dedicated Home Theater (Part 2 of 2)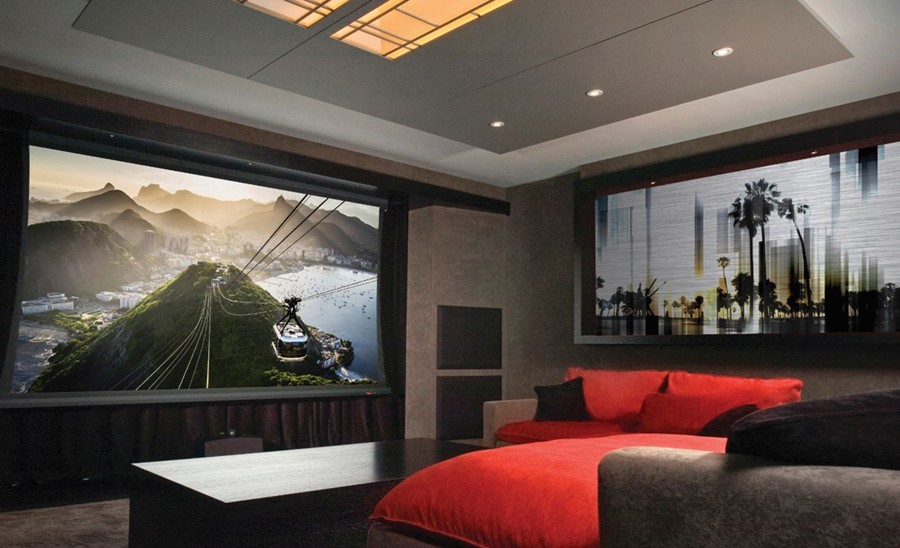 C & T Systems Presents a Few More Essential Elements Needed for Your Private Cinema in Avon, CT
C & T Systems has all of the experience, knowledge, and tools necessary to construct a home theater that will deliver the best home entertainment experience you have ever had. In our previous post, we shed a little light on the importance of finding the right screens, optimizing audio and choosing sophisticated seating for your custom home theater.
In this go-round, we will highlight a few other elements you'll want to consider to augment your room's atmosphere.
4. Cool Controls for Every Need
You have a lot of options when it comes to home entertainment—such as selecting a film, watching a live football game, or a documentary from the Internet. An easy-to-use control system is paramount. We offer great brands like Savant to help you easily navigate the ultimate custom home theater experience. With the touch of a button on your iPad or other control device, you'll be able to dim the lights, turn on the projector, and start the film. System controls take all of the guesswork out of managing a sophisticated cinema. It may be fancy and have more features than ever before, but it's as simple as flipping a switch on.
5. Lighting and Shading that Set the Stage
For many, the most exciting moment is when the lights turn off and the film you've been waiting for begins. The anticipation is over and it's time to enjoy the ride. Motorized shading and automated lighting from Lutron helps set the mood for your entertainment experience. Black out shades keep light out during an all-day movie marathon. Lights can also be programmed to turn on whenever you push "pause" in order to keep your guests safe as they move about.
6. A Personal Movie Library for Unlimited Content
Chances are, as a cinema lover you probably have an enviable entertainment library along with a number of outlets where you stream your favorite shows and movies. Thus, a server to manage your movies, music, shows and other content is an essential component of your private theater. One method for managing your movie collection is the Kaleidescape movie server. The Kaleidescape experience is unrivaled, with one of the largest and most complete databases of movies and music to choose from.
If you are in the Avon, CT area or beyond, call C & T Systems today to start planning your own personal cinema. You direct, we act. The result is award-winning.
Stay Informed
When you subscribe to the blog, we will send you an e-mail when there are new updates on the site so you wouldn't miss them.