With Spring Around the Corner, It's Time to Install Smart Outdoor Plugs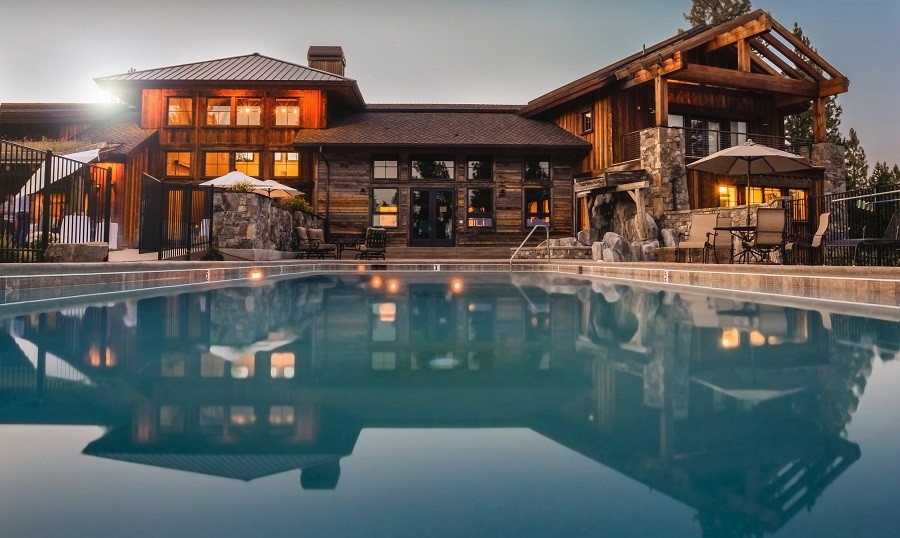 Get Ready for Outdoor Entertaining this Summer with Smart Plugs from Lutron
It's almost springtime, which means time for barbeques and outdoor entertaining. Maybe you and your family like to play a little touch football or set up the volleyball net when the weather is warmer. Or perhaps you want to unwind with a few cocktails by the water in your Newport, RI homewhile you appreciate all the fresh flowers in bloom as your favorite music plays in the background.
Whateveroutdoor entertainment you enjoy doing most, you will want to make sure your Newport home is set up so you can enjoy them. Along with outdoor music and Wi-Fi, there is a brand-new must-have outdoor technology we recommend for clients: Lutron Caseta outdoor smart plugs. With Lutron Caseta smart plugs installed in your backyard, you can enjoy those longer Spring days well into the evening.
SEE ALSO: What's New From Lutron Lighting
Smart
Outdoor Lighting
Controls
Outdoor lighting is essential to take your daytime fun into the night. You may already have permanent lighting installed in your outdoor space and around a pool, but string lights are great for those springtime celebrations and parties.
With Lutron's new smart plug for Caseta systems, you can control your outdoor string lights remotely. This means you can set a timer for your string lights to come on automatically at, say, sunset each day. And when daylight savings time rolls around, the "smart timer" on your smart plug will account for the new time, just like your smartphone.
To get the most out of the Caseta plug, you'll want to integrate outdoor Wi-Fi access points to take advantage of wireless control of lights through your smart device of choice.
Smart Protection for Water Features
In addition to your light, you can really wow your guests with timed water features. Outdoor fountains and pumps for pools and hot tubs can be connected to a smart plug to come on and turn off at certain times. Synch these changes with your lighting control and outdoor music to create amazing displays for guests.
If the weather isn't looking so inviting, you can easily adjust your smart plug to turn off features to protect them. The smart plug itself has pretty smart weather protection with a durable design to withstand inclement weather, as well as harsh winds and sun.
C
onvenient Options for Smart Co
ntrol
Enjoying the outdoors means you spend less time doing outdoor tasks and more time relaxing. The Lutron smart plug lets you do just that with a host of control methods. With robust outdoor Wi-Fi available in your home, you'll be able to use voice command, the Lutron app, or the pico remote control to adjust devices to your liking.
Caseta integrates with Alexa, Apple Homekit, Google Assistant, and Ring video doorbells and cameras, which give you the options you need to automate your outdoor devices so you can spend your time relaxing in the Springtime weather. If you're using Sonos Move for your outdoor music, it'll integrate with that as well.
Get excited about outdoor entertaining this spring. Contact us, your trusted Lutron dealer, at 860-875-2875 or fill out our contact form to find out more about optimizing your outdoor entertainment spaces.
Stay Informed
When you subscribe to the blog, we will send you an e-mail when there are new updates on the site so you wouldn't miss them.